Age Group Competition
2018 Lincs County ASA County Championships
2017 Lincs County ASA County Championships
2017 Results
Click or tap the image below

For Smart Phone Users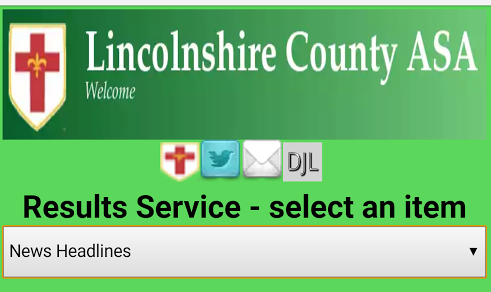 Age Group Competition 2017
2016 Results
Age Group Competition 2016
Click on a document for preview, print and download options.
2016 Lincs County ASA County Championships - Entry Details
Use Sportsystems Entry File attached for Electronic Club entries only – No manual entries will be accepted and there will be no facility to alter/amend entry times on the entry file as this button will be disabled. Please note : new version of the SEF file is now available
E-mail the entry file to sarahricho@btinternet.com along with a Copy of the Summary sheets for all swimmers, so that fees expected can be ratified. In the e-mail, please state whether paying fees direct into bank OR by post. No entry file will be accepted without an accompanying copy of summary sheet for all swimmers entered per club.
Please ensure your entries are checked and ratified BEFORE e-mailing the file, as the file will be accepted once only. Obviously any deletions etc will be sorted on the day of the meet.
Disability Swimmer Entries – Select your swimmer in the entry file. If they do not have a CQT (unlikely in most cases) and their times are showing alongside a Yellow "N" as is likely to be, please click onto the Yellow "N" and change it to Green "Y" thus allowing "Yes" to enter in the "Sub-Time" box. This will register a swim for the swimmer but you will have to then send me their entry times achieved since 01.04.15 for each event they wish to enter. I also require you to print off/scan the British Swimming website page giving their full disability classification/certificate details. Please send me this copy with your e mail or post to me with your manual cheques etc BUT I will require their times and their Disability details off BS website to make the entry valid.
If paying for entries by cheque – make payable to "Lincs County ASA" and send the cheque with a printed copy of Summary Sheet for all entries (Girls, Boys, incl. Disability swimmers) to Sarah Richardson, Hon Champs & Age Group Secretary, 3 Worcester Close, Louth, Lincs LN11 9FG, indicating the entry fees per club to be paid. E-mail the entry file as per above, noting on the e-mail that sending fee by post.
Please see the 2016 Entry Details Lincs County ASA County Championships document above for the bank details.
In view of many queries already about the closing date for receipt of electronic entry file being close to events being swum that weekend and amid fears that BS may not get entry times on in time for the Tuesday I am prepared to extend the closing date for receipt of entries and files to 12 Noon on Friday 4th December to ensure all meet times are on from the prior weekend. I will not accept any entries achieved after this date/time. There will be NO exceptions.
Thanks
Sarah Richardson
Lincs County Championships 2015
64th Annual Lincolnshire ASA County Championships & Age Group Competitions 2015
Age Group Competition 2015
Lincs County Championships 2014
Louth Meridian (Sessions 2-7) 2014